The Workforce Development Board (WDB) is a local board appointed by the County Executive to transform a historically fragmented assortment of employment and training programs into a comprehensive, aligned, and universal system. The goal is to reposition federal job training as a business-led, market-driven system to improve workforce quality.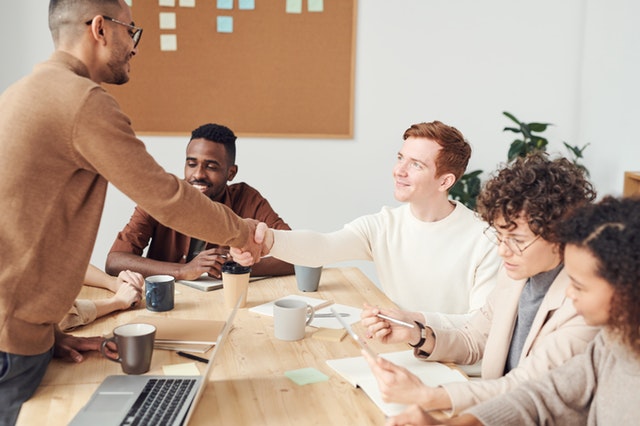 The WDB is responsible to set the policy, which creates an accountable, responsive and customer-focused workforce development system. The Board working with the County Executive is in the process of accomplishing the following goals as defined by the Federal Workforce Investment Act of 1998 and the Workforce Innovation and Opportunity Act of 2014:
Ensure training meets business and labor market needs through a system of the Job Centers and qualified service providers
Designate, certify, and oversee the American Job Center operators
Identify training providers and require that they meet industry standards
Set local performance measures for training and employment services
Establish systems for gathering and publicizing local employment statistics
Supply information on labor market needs through the American Job Center service systems
Build links among workforce and economic development and related activities
Set up Youth Councils that encourage youth in need of employment and training services to be successful in school and on the job
Create measures of customer satisfaction
How is the Workforce Development Board Funded?
The WDB is funded by state allocation of federal Workforce Innovation and Oppportunity Act (WIOA) money. The first year of operation (July 1,2000 – June 31,2001) was funded with an allocation of approximately $1.6 million dollars. This level of funding has historically provided services for 700 individuals. The state allocation funding was formerly governed by the Jobs Training Partnership Act (JTPA) and preceded by CEDA regulations. The WDB has already supplemented the funding with additional state and local dollars. As a new way of determining customer needs and providing services, the WDB remains committed to determining the "return on investment" of its funds.
While the WDB is empowered to set policy for the universal workforce development system, it is directly responsible to determine how to invest the WIOA funds. Funds can be used to provide services to individuals seeking employment but experiencing difficulty and to businesses seeking to upgrade skills. With its broad mandate to create a comprehensive workforce development system, the WDB has an opportunity to integrate funds from economic development, labor department, state education, and other grant opportunities so as to best deliver customer driven services.
By federal law, local Workforce Development Boards are required to maintain a 51% representation from the private sector. The intent of this law is to prioritize the needs of the businesses and develop a workforce development system, which is accountable to customers (businesses and individuals). The remaining board membership is composed of labor and public sector representatives. The public sector membership brings to the board the perspective of the organizations funding the workforce development system as well as those organizations directly providing services to customers.
The Chautauqua County Workforce Development Board (WDB) is comprised of 21members. The WDB's goal is to seat a membership that represents the diversity of business and individual needs within our county. Balance is sought between small and large businesses, type of industry, geographical location, and individual diversity. Board members agree to serve three-year terms.
Board Organization
The WDB is lead by an Executive Committee currently consisting of:
Paul Stage (Chair) - Stage Insurance Company
Mike Pease (Vice Chair) - The Chautauqua Center
Michelle Jones (Treasurer) - Northwest Bank
Chistine Emmick (Secretary) - Saint-Gobain
The work of the board is conducted in committees, with each board member having the responsibility to participate in at least one committee. The committees and their roles include:
Executive Committee - Leads the operations and policy-making functions of the board.
Finance Committee - Oversees the financial operations of the Workforce Development System and monitors financial contracts.
Job Center/Performance Committee - Responsible for the development and oversight of all Job Center operations and facilities when necessary. Responsible for the oversight of performance standards, American Job Center certification, and system integration.
Training Committee - Develop policy recommendations to the WDB on the establishment of criteria for individuals to receive funding, level of funding, and requirements of providers to provide certified training. Subsequently recommend certification of providers as needed.

Personnel/Nominating Committee - Responsible to nominate board members and officers for Board approval as well as oversee the paid staff of the WDB (Executive Director, Chief Financial Officer and Administrative Assistant).
Special Populations Committee - Serve as a liaison and consultant to the WDB on employment and training policy and the quality of service delivered to Special Populations which may include:
Youth
ESPRI Youth
Ex-Offenders
Individuals with Disabilities
Veterans
Individuals in Poverty
Homeless Individuals
Meetings occur quarterly. The board meetings rotate between north and south county locations. All meetings are open to the public.
The WDB is staffed by four paid professionals:
Katie Geise - Executive Director
Cheryl Lawson - Director of Finance
Jody Cheney - Information Technology/Facilities/Administrative Assistance
Zulma Johnson - Accounting & Business Services Associate
Staff offices are located at 4 E. Third Street, Suite 102, Jamestown, NY 14701 and can be reached at (716) 661-9324.
Two American Job Centers are currently operating in Chautauqua County. The Centers provide a network of comprehensive services and labor market information for employers, workers, and job seekers. They offer skill assessment, central posting of job and skill needs, access to qualified service provider, financial aid for training and referrals to other education, and training and social services. The Chautauqua County WDB has chosen Career Systems Development to serve as the operator of the American Job Centers.
The American Job Centers operate under the business name of Chautauqua Works and are located in:
South County - Jamestown
4 E. Third Street, Suite 102
Jamestown, NY 14071
716-661-9553
1-877-424-9031
North County - Dunkirk
407 Central Avenue
Dunkirk, NY 14048
716-366-9015
1-877-424-9031